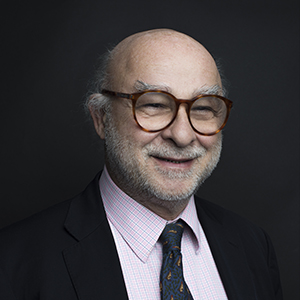 Since 1971 Alain de Monbrison is specialized in ancient arts of Africa and Oceania.
He has sold work arts to an important number of museums both European and American (Musée du Quai Branly, Metropolitan Museum of art, Smithsonian in Washington, Detroit Institute of Art, Barbier Mueller Museum in Geneva, The Royal Museum of Central Africa in Tervuren…)
At the same time he participated in the preparation and constitution of some of the most important private collections.
As an expert he participated to the implementation of several public auctions at the Hôtel Drouot. Among them, the Pierre Harter auction in June 1995, Van Bussel in 1996, Solvit in 1998; In 2001, the Hubert Goldet at the Maison de la Chimie, by the Ministry of François de Ricqlès, then René Gaffé (Artus Associates and Calmels-Chambre-Cohen) at Christie's France premises, which both established important world records. International Consultant at Christie's in 2001-2002, Alain de Monbrison is an expert of primitive arts for the important André Breton auction managed by Calmels-Chambre-Cohen in Spring 2003.
In 2006 André de Monbrison participated to the great auction Vérité alongside Pierre Amrouche that reached several world records, such as the famous Ngil mask from Gabon which was sold 5,4 million euros.
In 2010, he is expert for the sale of the collection of Anne et Jacques Kerchache at Pierre Bergé & Associés.
He also has participated at the sale of the collection of Pierre and Claude Vérité at Christie's Paris in 2017 where an Hawaiian figure was sold for 6,3 millions of euros and established a new record in Oceanic art.
Finally, he was one of the great experts in the historic sale of the Michel Périnet collection which took place at Christie's Paris on June 23, 2021. With a result of 66 million euros for only sixty-one lots, this collection marks a new world record in the field of the arts of Africa and Oceania.